Harga
BlackBerry

Storm 9500

Murah Terbaru dan Spesifikasi
Smartphone
3.25 inches, 480 x 360
Filter

Model

Kondisi

Tipe Toko

Tipe Toko

Semua
Toko Online dan Fisik
Toko Fisik
Toko Online
Penjual Pribadi

Cara Pembayaran

Cara Pembayaran

Semua
Kartu kredit/Kartu debit
Bank Transfer
Over the Counter
Cash on Delivery
Cicilan
Lainnya
* Harga diperbarui pada 22/06/2018
* Harga yang tercantum telah diubah dari USD ke IDR berdasarkan nilai tukar 21/06/2018.
* Sebagai hasil penukaran nilai USD ke IDR, kami meniadakan dua bilangan dibelakang koma.
Harga BlackBerry Storm 9500 di Indonesia mulai Rp 445.000
Harga termurah BlackBerry Storm 9500 yaitu Rp 445.000 di Tokopedia. Storm 9500 saat ini belum tersedia pada toko lainnya. Harga terbaru BlackBerry Storm 9500 diperbarui pada 19/06/2018 09:20.
Rangkuman Harga BlackBerry Storm 9500 di Indonesia
| Nama Toko | Harga | Ongkos Kirim |
| --- | --- | --- |
| Tokopedia | Rp 445.000 | Hubungi Toko |
Video tentang BlackBerry Storm 9500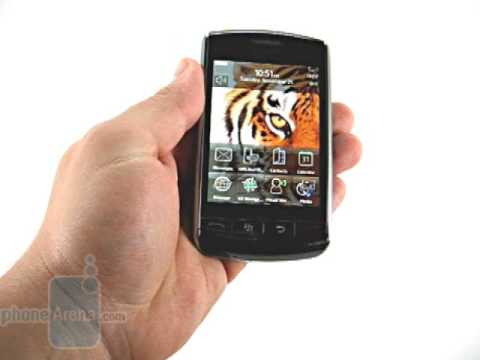 RIM BlackBerry Storm Review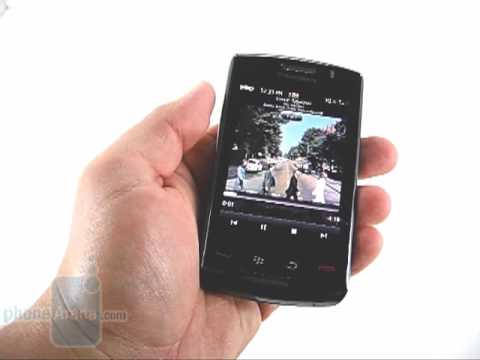 RIM BlackBerry Storm 2 9550 Review
Spesifikasi tentang BlackBerry Storm 9500
Tipe
Tipe:

Smartphone

Shape:

Bar
Dasar
OS:

BlackBerry OS

Kecepatan CPU:

624MHz

Storage:

1GB

RAM:

Kurang dari 0.5GB

External Storage:

TFT capacitive touchscreen, 65K colors
Layar
Ukuran Layar:

3.25 inches

Resolusi:

480 x 360
Network
Tipe:

2G, 3G

2G:

GSM 850 / 900 / 1800 / 1900

3G:

HSDPA 2100
Ukuran
Dimensi:

112.5 x 62.2 x 14 mm
Tentang BlackBerry Storm 9500
"Powerful Touchscreen Alternative From BlackBerry"
Popularity in Indonesia
BlackBerry Storm 9500 is Smartphone product which was released by RIM or Research In Motion Company in April 2009. In America, this Smartphone product was introduced in November 2008. The product was sold in the market as bundling package with Voldafone for European market and Verizon Wireless for American market. In Indonesia, the consumers are able to purchase the model with bundling package or non-bundling. The number of BlackBerry users in Indonesia is quite large. This model is welcomed well by many BlackBerry enthusiasts since it offers many advantages. The main advantage which makes the model liked by many users is fast internet progress.
News
You might see that BlackBerry Storm 9500 is using Candybar design like other BlackBerry handhelds. The main difference is the model is the first model which is using touchscreen feature. This touchscreen feature makes this model different than other BlackBerry models. You might already know that BlackBerry devices are popular for their QWERTY keyboard. It can be said that QWERTY keyboard is the special character from BlackBerry handhelds. If you compare BlackBerry Storm 9500 with other BlackBerry models, this model is emphasizing the multimedia features than business features. BlackBerry Storm 9500 is reported to be the competitor of some smartphone products from other brands like Apple iPhone, LG Cookie, Samsung Omnia, Sony Ericsson Xperia X1, and Nokia 5800 XpressMusic. The weight of this smartphone model is 155 gram which is heavier than BlackBerry Bold. The smartphone is operating with Li-Ion battery 1400 mAh which is removable or rechargeable cryptographic lithium cell. Since the model is emphasizing more multimedia features, BlackBerry Storm 9500 requires higher battery consumption. If you are using the smartphone in normal condition, the battery only lasts for one day.
Features
There are many features which are available in BlackBerry Storm 9500. This model is designed with speakerphone which is supported with audio jack 3.5 mm for audio function. The device also comes with 3,15 MP camera. This feature offers some abilities including digital zoom, auto-focus, and flash LED. With this ability, the camera feature becomes one of the reason why you should get this BlackBerry product. The connectivity of this mobile phone is supported by Micro USB cable 2.0 and Bluetooth 2.0 with A2DP. Like other BlackBerry models, the USB cable can be used to synchronize the data and battery charge. Bluetooth feature can be used as handsfree and headset stereo A2DP. Despite of all these features, the product is still not supported with Wi-Fi connectivity. BlackBerry Storm 9500 is operating with chip Qualcomm MSM7500. The system is operating in 528 MHz and 129 MB RAM processor. This model is using BlackBerry OS 5.0.0.419 operation system. The features in this model are not different with other BlackBerry type. It comes with some office application like Document Editor. You can also enjoy browser to access internet and messaging features including SMS, MMS, and Email. This BlackBerry product also allows the users to use instant messaging service which is always available in each BlackBerry model.
Pros
According to many users, BlackBerry Storm 9500 has its own pros and cons. One of the main advantages is the fast internet access. This BlackBerry product supports 3G network. Another advantage is the Touchscreen which has SurePress technology. Many users are also praising 3.2 MP camera with many abilities. The voice call quality offered by BlackBerry Storm 9500 is impressive. The device produces crystal clear voice for your voice call. This BlackBerry model also has impressive touchscreen and SurePress technology. The users can also enjoy impressive video codec recognition. Other advantages which you can get are including 3.5 mm headphone socket, decent battery life, and outstanding business functionality from BlacBerry.
Cons
Despite of all benefits which are offered by BlackBerry Storm 9500, it still has some disadvantages. The main disadvantage of this smartphone product is there is not WiFi connectivity. You can only connect to internet with data connection. Some users also complained that some performances might lag. The internal storage in this phone could be more than 1GB internal storage.
Other Information
BlackBerry Storm 9500 comes with longer battery life. The battery life in this BlackBerry product is working much better than other products. The innovative touch and click interface has potential but still needs improving.
Review tentang BlackBerry Storm 9500
User Review :

3

Review
| | |
| --- | --- |
| Desain | 3.3 |
| Portabilitas | 3.0 |
| Daya Pengoperasian | 3.3 |
| Respon | 3.7 |
| Layar | 3.3 |
| Daya Dengar | 3.3 |
| Baterai | 3.7 |
| Total | 3.4 |
VGen A01 Android Mewah Harga Murah
[Baik] Handphone VGen A01 yang dikeluarkan oleh VGen merupakan salah satu handphone yang tangguh saat ini. ...Baca lebih banyak Review
Rating :

3.6

Tanggal : 28/07/2015
Review oleh Muhammad Asadullah Al Ghozi
Blackberry strom
BB ini emang kluaran lama, tapi masih banyak peminatnya. termasuk saya. Saya suka pake BB tipe ini. modelnya masih ...Baca lebih banyak Review
Rating :

3.6

Tanggal : 16/07/2014
Review oleh rhey
Keren juga ya, wahh
BlackBerry Storm merupakan tipe BB yang cukup lawas. Tapi masih dicari karena harganya yang relatif murah ...Baca lebih banyak Review
Rating :

3.0

Tanggal : 06/02/2014
Review oleh James Miller
Forum tentang BlackBerry Storm 9500
Sering saya jumpai pengguna blackberry mengeluh akan batterai yang cepat habis
Update terakhir : 24/07/2015
Diposkan oleh Irfans
Balasan pada topik ini : 1 Balasan
mohon infonya kenapa BB ane g bisa konek dengan PC apakah BB ane yang rusak? tolong infonya, soalnya saya belum lama beli itu hp, saya kawatir jangan2 hp saya yg bermasalah mksi
Update terakhir : 27/01/2016
Diposkan oleh anggi sucahyo
Balasan pada topik ini : 4 Balasan
Bandingkan dengan BlackBerry Storm 9500
Top5 Handphone HP BlackBerry
Aksesoris HP