Harga
Nokia

5233

Murah Terbaru dan Spesifikasi
Feature Phone, Symbian OS...
3.2inches, 640 x 360
Filter

Model

Warna

All
Black
White
Red
Pink
Green
Blue

Kondisi

Tipe Toko

Tipe Toko

Semua
Toko Online dan Fisik
Toko Fisik
Toko Online
Penjual Pribadi
Silahkan tunggu informasi harga yang akan didaftarkan
Video tentang Nokia 5233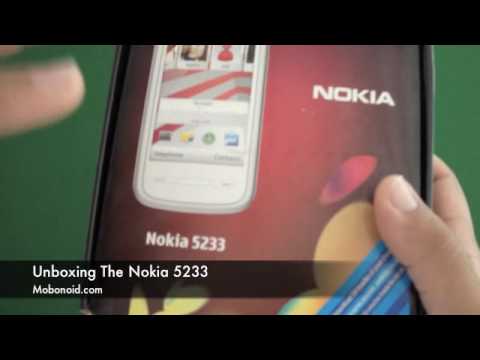 Unboxing The Nokia 5233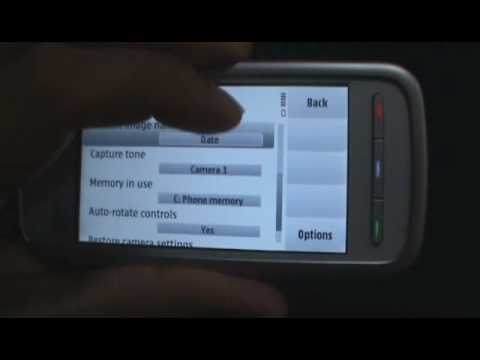 Nokia 5233 Review : First Impressions
Spesifikasi tentang Nokia 5233
Tipe
Tipe:

Feature Phone

Shape:

Bar
Dasar
OS:

Symbian

OS ver:

Symbian OS 9.4 S60 rel. 5

Kecepatan CPU:

434MHz

RAM:

Kurang dari 0.5GB

External Storage:

MicroSD card

Battery:

438h
Layar
Ukuran Layar:

3.2inches

Resolusi:

640 x 360
Network
Tipe:

2G

2G:

GSM 850 / 900 / 1800 / 1900
Ukuran
Dimensi:

51.7x111x14.5/15.5mm
Tentang Nokia 5233
Enjoy Music Experience From Nokia 5233
Popularity in Indonesia
It is known that Nokia is popular mobile device brand in Indonesia. This country is reported as one of the biggest consumers for Nokia brands. Many people are interested in Nokia products since they offer simple operation and powerful performance. This company has been manufacturing various mobile phone mobiles including Nokia 5233. This is the most affordable Nokia touchscreen handset and providing various features. Some users recognize similarities with Nokia 5230 or other Nokia touchscreen phone.
News
When you are purchasing Nokia 5233, you will get some features. These are including power adapter, earphones, fancy plectrum stylus, 10 track Nokia Music Store voucher, and the user guide. As basic information, Nokia 5233 is operating on Symbian S60v5 operating system and 434 ARM processor. You can also enjoy a pair of megapixel memory. It also supports GPRS/EDGE. The model comes in black color.
Features
There are many features which are available in Nokia 5233. The mobile device comes with alternative features which are including 3.5 mm audio jack, FM radio with RDS, A-GPS, audio and video player, and much more. The users are able to edit the photos by using Photo editor feature. Other features which are available are including Flash Lite three.0, downloadable games, upto seven hours talktime, and OVI maps. The mobile phone comes with bold colors and intuitive touch-based user interface. The phone comes with vibrant 3.2 inches widescreen display. Nokia has combined the design and functionality. You can find the mobile phone in some color options including White/Red, White/Silver, and Black/Dark silver. It comes with changeable battery covers. The display is available with dark glass cover and the main construction of mobile phone is plastic material. Another feature which is available in the mobile phone is simple to use menu keys.
Pros
Like other products, Nokia 5233 has positive and negative aspects. The positive aspect of the mobile phone is innovative design. The mobile phone offers cutting-edge technology allowing you to get powerful performance. You can enjoy entertainment with simple touch of your finger. Nokia 5233 has characteristic of Nokia products which is durable, nice, and stylish. Even though it is affordable, it still offers powerful performance. Nokia 5233 comes with 3.2 inches Resistive touchscreen. It does not have the most sensitive touch but it is fine. The price is very affordable for smartphone. Nokia 5233 comes with the same Homescreen as the 5530 and 5800 (on v40 firmware). There are more than 20 Homescreen Contacts, 4 App shortcuts, and much more. The software and UI-wise which are identical to the 5800 and 5530.
Cons
Despite of all benefits which are offered by Nokia 5233, it still has some negative aspects. The device still lacks of Wi-Fi and 3G connectivity. The mobile phone comes with pre-installed mobile games and your complete media library. Other features which are available in mobile phone are including widescreen video playback and on-the-go entertainment. These features allow you to get entertainment in a few taps away.
Other Information
Nokia has designed Nokia 5233 with the combination of functionality and intuitive touch-based interface. This feature can be used easily with features like auto rotate and handwriting recognition. The users can have the access to the whole music library and organize the tracks of your PC. The phone provides easy access to your media library and favorite social networking websites, Ovi stores, and Ovi maps. You are able to manage the tracks with improved media player and Nokia Ovi players. The FM radio allows you to tune in to your favorite stations. It is also possible for you to access world music at Nokia Music Store. When you are purchasing Nokia 5233, you will get 3.5 mm headphone connector to add more music experience.
Review tentang Nokia 5233
User Review :

11

Review
| | |
| --- | --- |
| Desain | 3.9 |
| Portabilitas | 3.7 |
| Daya Pengoperasian | 3.9 |
| Respon | 3.7 |
| Layar | 3.6 |
| Daya Dengar | 3.5 |
| Baterai | 4.5 |
| Total | 3.8 |
kelebihan dan kekurangan nokia 5233 (s60v5 the best)
handphone milik saya ini pantas untuk dibanggakan karena kelebihan nya yang baik dalam segala seuatu. dengan ...Baca lebih banyak Review
Rating :

4.7

Tanggal : 25/06/2015
Review oleh Sendal Swallow
HP JADUL NAMUN CANGGIH
[Baik] kualitas kamera mantap dan bagus, suaranya pun bagus, suport mp3, mp4 dan juga 3gp. Mampu di modifikasi ...Baca lebih banyak Review
Rating :

5.0

Tanggal : 01/04/2015
Review oleh CeBri Nugraha
Keunggulan dan kekurangn HP Nokia 5233
[Baik] HP ini berOS symbian sehingga fitur melebihi dari java dan HP ini juga mudah digunakan. Kameranya cukup ...Baca lebih banyak Review
Rating :

2.7

Tanggal : 27/01/2015
Review oleh Ahmad Syaiful Farizi
Forum tentang Nokia 5233
cara agar tidak gagal saat mendownload?
Update terakhir : 21/09/2014
Diposkan oleh iwang16
Balasan pada topik ini : 0 Balasan
Bandingkan dengan Nokia 5233
Aksesoris HP